Google URL Submit Tool Has Been Mothballed
In July of 2018, Google decided to shut down their manual URL submission tool leaving many SEO professionals shaking their heads with one less weapon in their arsenal.
It was a favorite hack for website owners looking to get their backlinks indexed quickly. We were able to submit the URL of a webpage containing a high domain authority backlink and have it indexed and showing up in the Google SERP's within minutes.

Why was this necessary? Well it's not necessary for indexing your own website or those properties you have access to through Google's Webmaster Tools or Search Console.
Those properties are still rather easy to get indexed provided your on-page SEO is dialed in properly.
Where it did help was with those webpages you had no direct control over – a 3rd party blog article mentioning your website, a brand-new social media profile, a press release, etc.
Any 3rd party URL that you weren't able to control via Search Console was eligible to be submitted to the Google index using their public ADDURL tool.
The value of the now-defunct tool is best understood when considering the importance of backlinks to your website keyword rankings. HINT: backlinks are VERY important.
There may be 200+ factors that the Google Algorithm considers when deciding which sites rank on page one and which ones get buried on page two and beyond.
Make no mistake about it though – backlinks are the #1 ingredient for ranking at the top of the heap for those highly competitive keywords that drive tons of traffic to your website.
Step one is always dialing in the on-page ranking factors of your website to make it as SEO friendly as possible. From there, the key is accumulating high domain authority backlinks from other 3rd party sites.
Each backlink is almost considered a vote in favor of your site over the competition. The catch to this is that these backlinks need to be coming from other relevant and authoritative sources.
If you're not familiar with building backlinks safely – don't do it. Have an SEO professional take care of it for you or run the risk of have your website penalized by Google and losing all your rankings.
As these backlinks are being built, Google crawls those 3rd party webpages, discovers those links pointing back to your website and adds a checkmark to your website's column.
Each quality backlink passes a bit of ranking power from the site where it lives back to your website. As you accumulate this ranking power, your website climbs the charts. Again, this is the abbreviated version as there are more factors involved but you get the idea.
This is why the ADDURL tool was helpful – it allowed us to alert Google of new backlinks and reap the ranking boost quickly.
Backlink Built > Submit to Google > Gain Rankings Boost
Ok so now that the ADDURL tool is no more, what can we do? Do we need to do anything?
Theoretically, the hope is that Google will ultimately find these backlinks organically and over time. However, there are instances where Google can be stubborn, where a link just won't index. If it's not indexed, your website doesn't reap the benefits.
So yeah, we do need to be able to do something to help get these links indexed…
The Case Study Part One: First We "Hack" These Other Google Tools
Even SEO professionals run into instances where things don't always go as planned. We had a DA 91 backlink pointing to our website, but it wasn't indexed. Google wasn't aware of it, so we weren't reaping the benefits.
To further explain, the DA or Domain Authority scale runs from 0 to 100. So, a DA 91 backlink is a VERY powerful link IF you can get it indexed. We wanted that link.
While the ADDURL tool was no longer an option, Google does have other public tools available for various uses. You can take advantage of these tools.
Google PageSpeed Insights
This particular tool is used to measure the loading time of your webpage and does suggest performance improvement tips. Page speed is one ranking factor but we'll use the tool in this case simply to help get our page indexed.

Pop the URL of your backlink into the PageSpeed Insights tool and run it through. Congrats, you just submitted your backlink to an official Google property. Chances are your link will be indexed within 24 hours or so.
Google Mobile Friendly Test
The second Google tool we can leverage is the Mobile Friendly Test. This tool allows you to input any URL and it will scan the page to make sure it is mobile friendly for your website visitors. Similar to page speed, mobile friendliness is another important ranking factor.

Same deal – enter the URL of the backlink you'd like indexed, press enter, wait up to 24 hours and you're done.
Google Structured Data Testing Tool
The final one of the trifecta of Google tools we can use for this purpose is the Structured Data Testing Tool. This tool will scan a single URL or a snippet of code for errors. In an SEO context, "structured data" usually refers to schema markup code which provides additional detail to search engines about the webpage or information included on the webpage.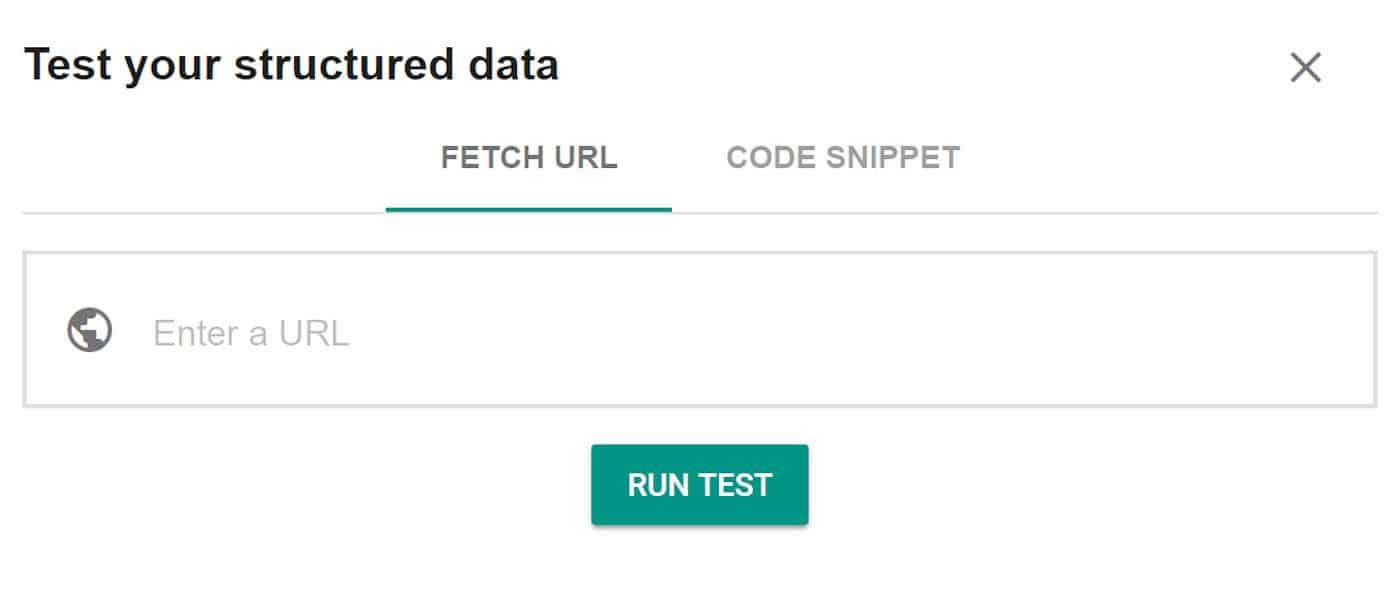 Once again, we'll use the URL submit feature to scan a chosen URL with the idea in mind of introducing it into the Google index sooner rather than later.
You may or may not have been aware of some of the above tools but now you'll be able to use them for an unintended but very beneficial purpose – ranking your website.
The Case Study Part Two: Social Media Tricks
It's no mystery that Google loves social media sites for their super high domain authority and massive amount of user generated content. Google expends enormous resources continually crawling every single page of these social media hubs on a 24/7 basis. Depending on your own privacy settings, you may have even seen some of your social media musings within the search engine result pages. Not sure? Google your own name and check.
How do we take advantage of this? Simple. Post the backlink you'd like indexed on your own social profiles. For example, if you have a high domain authority guest post linking back to your site…
Post the link on your business Facebook page.
Tweet out the link using your business Twitter account.
Include the link within a video description on YouTube. Bonus points – Google owns YouTube.
Mention the article on your LinkedIn account and share the link.
You get the idea. Mention it on social and Google will find it soon thereafter. Don't want to post the link using your own accounts? No worries – go to Fiverr and pay someone $5.00 to do it for you on one of their profiles.
The Case Study Part Three: "Hacking" Your Own Site
Yeah, I know. I'm not going to recommend getting your website hacked. What I mean is that we can leverage our own website and the fact that we have it listed in our Google Search Console account to speed up the indexing process.
What do we do? Mention the URL of the backlink on your own site and then use the Fetch tool in Search Console to get your webpage recrawled immediately.

Add the URL you want indexed somewhere in a blog post on your site and then submit the blog post URL to Google using the Fetch tool. Once fetched and the status is marked "Complete", simply click the "Request Indexing" button.
Remember to check the option marked "Crawl this URL and its direct links" so Google follows the link on your page back to the URL you actually want indexed.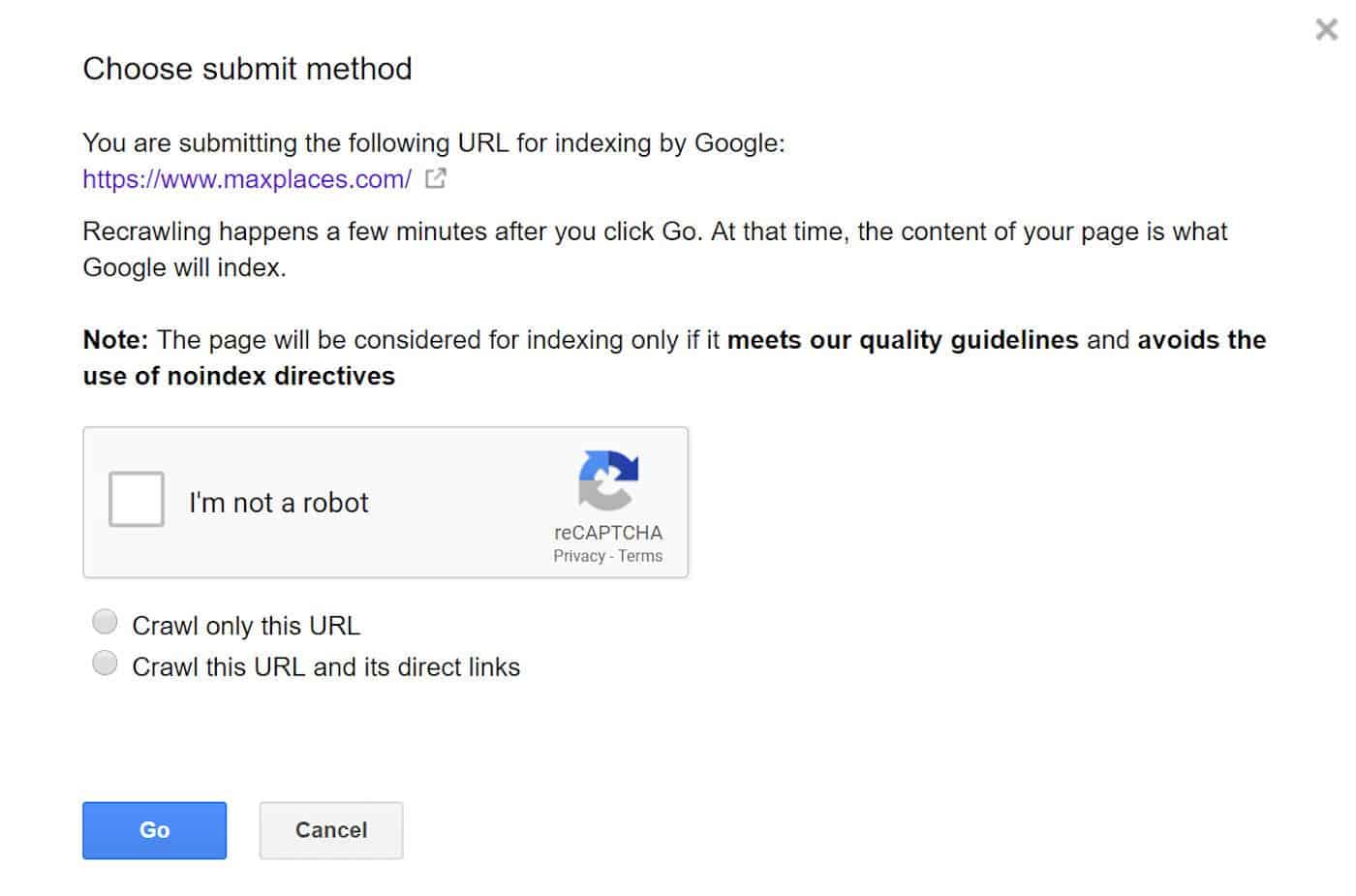 Some of us have a lot of these high DA links we want to make sure are indexed and stay indexed. If you're like us, we have a lot of backlinks from press mentions and guest posts. We obviously want these links crawled regularly for maximum ranking boosts. In this case, simply create a "Press Page" or "Resources Page" or some other type of curated page on your site that links out to all your important backlinks. Make sure the page is crawled using the Fetch tool every time you update the page.
2019 Update: New Google Search Console
The new version of Google Search Console no longer offers the "Fetch As Google" option as displayed above. They now offer a "URL Inspection" tool available on the left-hand menu within your Search Console account. The process is similar to what is described above:
Click on the URL Inspection tool
Enter your URL into the search box
Google will display a "Retrieving from Google Index" message
The"URL is on Google" result will pop up
Google now offers a resubmit option labeled "Page changed? REQUEST INDEXING"
Simply choose that option to resubmit your page to Google

BONUS METHOD: Only the cool kids know this one so keep it under your hat.
We use a WordPress plugin on our site called Short Links by Pretty Links. It's simply a custom URL redirect plugin. It allows us to create a redirect URL using our own domain that redirects to any other URL we want. An example would look like:
https://www.maxplaces.com/backlinkurl
If someone were to click on the above link it would redirect from our own domain to the URL of the backlink we want indexed. Once again, use the Fetch tool within Search Console to fetch the above link and submit it for indexing. Boom, done. Instant indexing.
Case Study Results: Did Our Indexing "Hacks" Work?
As mentioned, we did have a very high DA 91 backlink we needed to get indexed. We created the backlink a couple months ago and noticed it still had not been indexed. Google is a strange animal sometimes and this was definitely a case of stubborn indexing.
We went through the above steps and the link was indexed in a matter of 10 minutes. No need for the Google ADDURL tool, we're still able to provide near-instant indexing for our important backlinks.
Keep in mind, it may not necessarily be 10 minutes in every case but usually within 24 hours, you can have your important backlinks indexed in Google and providing the rankings boost you need. Also, you may not need to take every single step we outlined – in most cases one or two of the above indexing hacks will work as intended.
Well, now you know how to get your important backlinks indexed quickly. But how do you get the backlinks in the first place? Leave that to the professionals. HINT: Us. Reach out to us and let's talk about your digital marketing needs.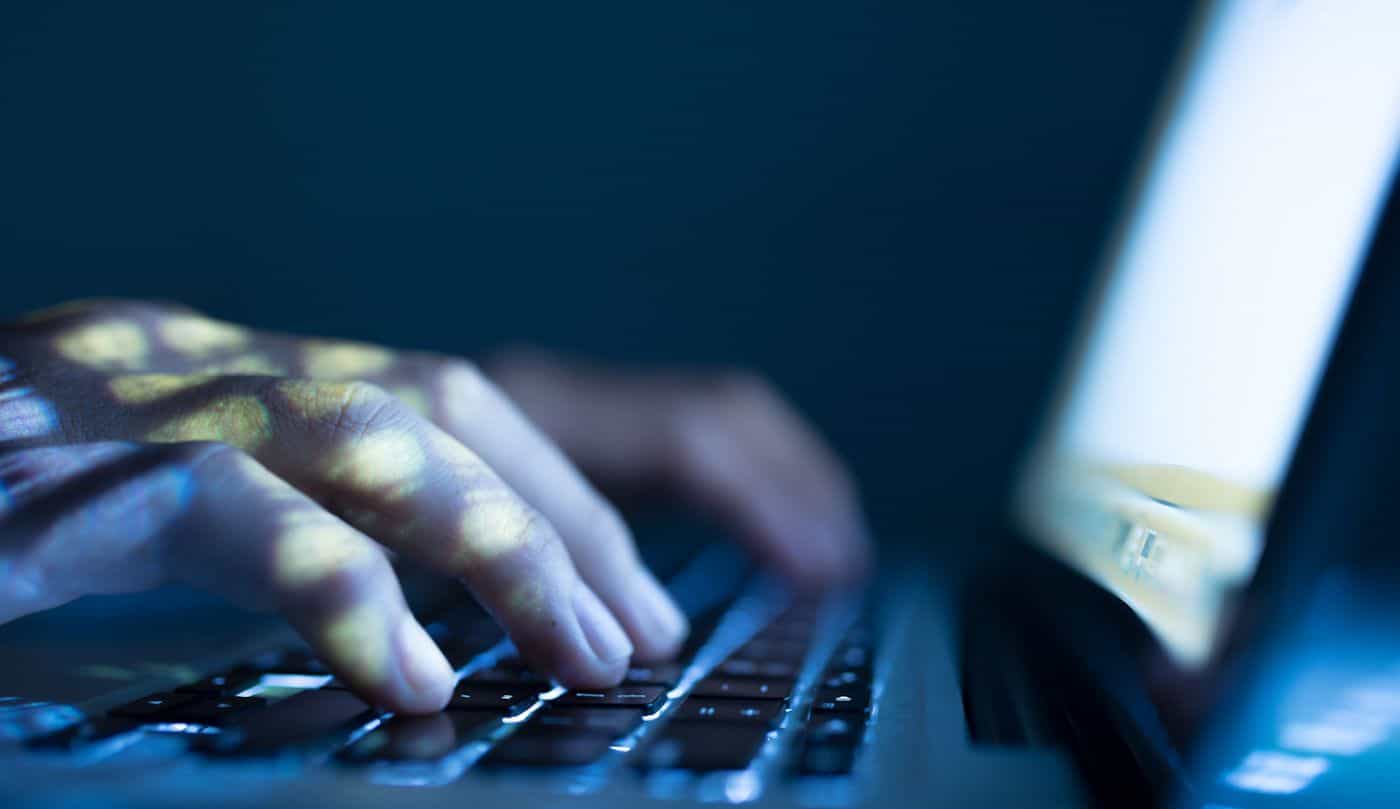 ---