Using Answer the Public for Keyword Research
We've all heard the catchphrase "Content is King" repeated over and over. It's become the digital marketing mantra of the moment. It makes sense that if we're targeting a specific audience, then creating useful and compelling content aimed at answering the needs of that audience is the way to go.
But, how do we know what questions our audience needs answers to? How do we create content that acts as search engine bait?
At MAXPlaces Marketing, one of our go-to content research tools is Answer the Public.
What Is Answer the Public?
Answer the Public is a slick consumer insight platform that combines the suggested search data from both Google and Bing into a visual data cloud.
Sound confusing? It's not – type in a search phrase or topic and it spits back a list of questions and phrases that people are actually typing into the search engines to learn more about that topic.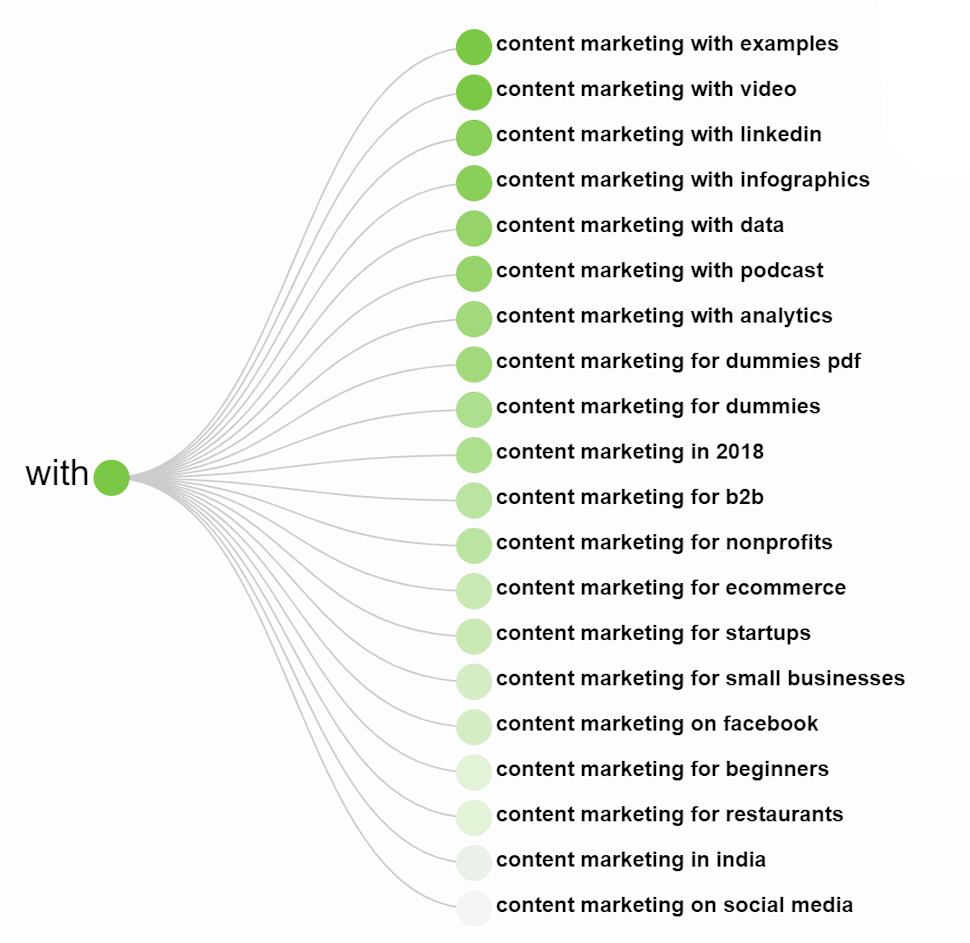 The data is then broken down into helpful categories such as questions, prepositions, comparisons and even a complete alphabetical list.
For a complete screenshot of all the results a typical search returns, click here. Be forewarned, it is a large image file.
How to Leverage it for Content Marketing
The data that Answer the Public provides is invaluable into offering a glimpse into your ideal audience. It helps with content marketing by…
Allowing us to see the specific questions our audience is looking for answers to
It allows us to expand our keyword research exponentially
It provides an easier way to optimize content for long-tail keyword phrases
We can use the data to optimize for a potential spot in Google's featured snippets
KYC: Know Your Client
Answer the Public is invaluable in helping to delve into what makes our target audience tick. In short, we want to know what they want to know. What questions are they looking for specific answers to? The person with the solution to a widespread problem is ultimately a very popular person. We want to be that person.
We can now see exactly what topics need to be answered on behalf of our audience. If we can provide useful answers or solutions to our client's frequently asked questions, we're way ahead of the game. We become an important resource for our audience. It's a simple way of getting our foot in the door.
Keyword Research Shortcuts
With content marketing, our end goal is obviously driving traffic to our site in the hopes of converting a percentage of that traffic into leads or sales. All of that begins with keyword research.
We need to optimize our pages and articles for keywords that have a sizable search volume. There is no need to waste time on optimization tasks for keywords that no one is typing into Google.
We're able to use Answer the Public to generate a seed list of keyword phrases that we can further examine to determine actual monthly search volumes. Platforms along the lines of SEMRush or even Google's own Keyword Planner work well for this.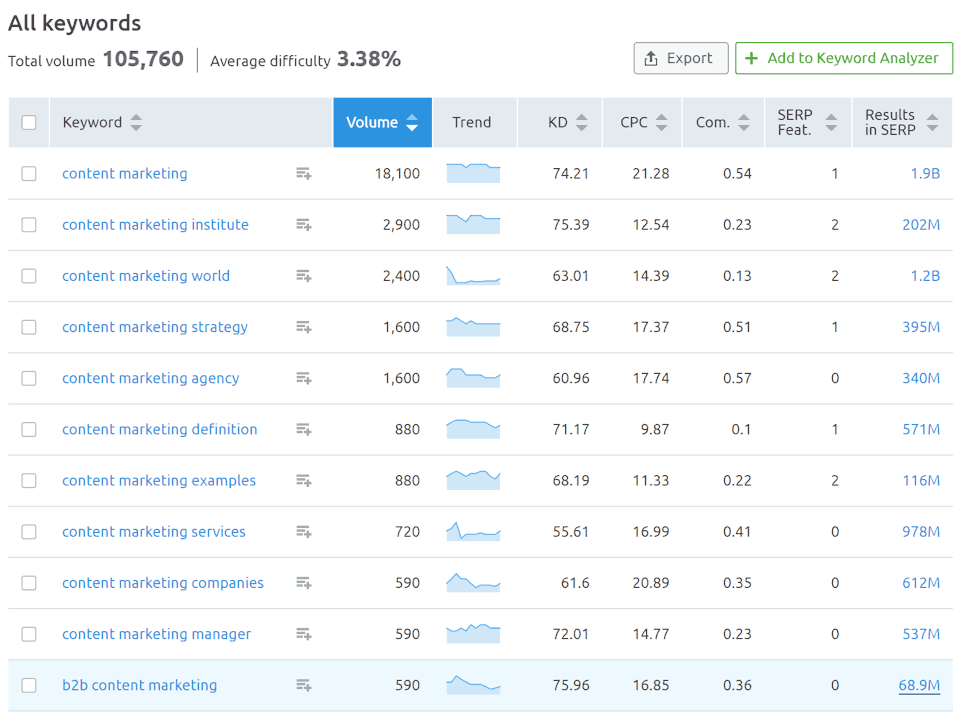 Longtail Keyword Optimization
Obviously, your website needs to be relevant to whatever search phrases users are typing into Google to find information, products or services similar to the offerings on your website.
Being able to see exactly what questions your audience is typing into Google is a tremendous advantage. We're able to sprinkle these keyword phrases and variations throughout your content for increased relevancy in the eyes of Google.
We can drop these keyword phrases in as subheadings of relevant articles or as FAQ topics. The options are endless once we have the data we need.
Going back to keyword research, we're able to generate a list of longtail keywords that not only have a sizable search volume but also may not be as competitive in terms of ranking difficulty. We can find that low hanging fruit that will allow us to rank sooner rather than later.
Google's Featured Snippets
When a user types a question into Google, they'll often be presented with a search result in a special featured snippet block at the top of the search results page. Google uses these featured snippet blocks to provide answers to the questions people are searching for in a way that's convenient, quick, and easy to read.
The information in these featured snippets are pulled from various relevant websites. Appearing in one of these featured snippets is a huge win as it provides tremendous exposure with the added benefit of positioning your brand as an expert in your chosen field.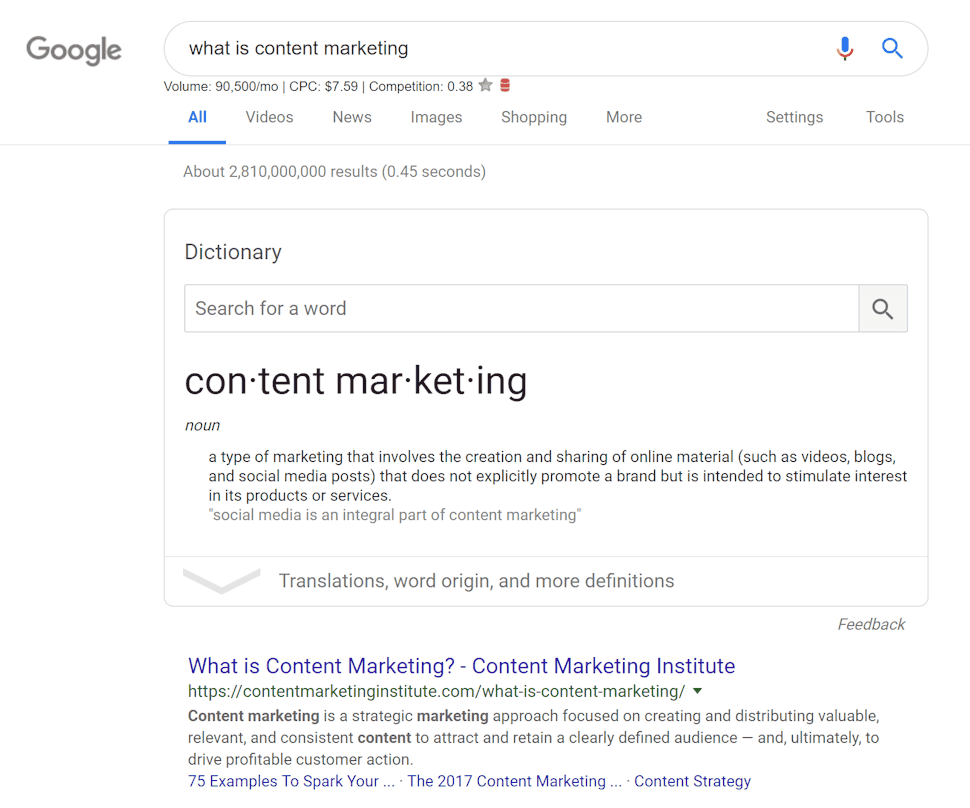 How do we make sure our websites are chosen for one of these coveted spots? Unfortunately, we can't. Google programmatically determines which website may contain a likely answer to the user's question, and then displays that information as a featured snippet. You can read a little more on this topic here.
What we can do is optimize our websites strategically so we're more likely to be chosen as the informational source for these featured snippets. Optimized blog posts, featured lists and schema markup all help in maximizing our chances for snippet inclusion.
I sincerely hope the above information was helpful and provided you with some inspiration to kick off your next content marketing initiative. If so, be sure to take advantage of Answer the Public.
If you're looking to outsource your content marketing needs, feel free to reach out to us for a complimentary consultation.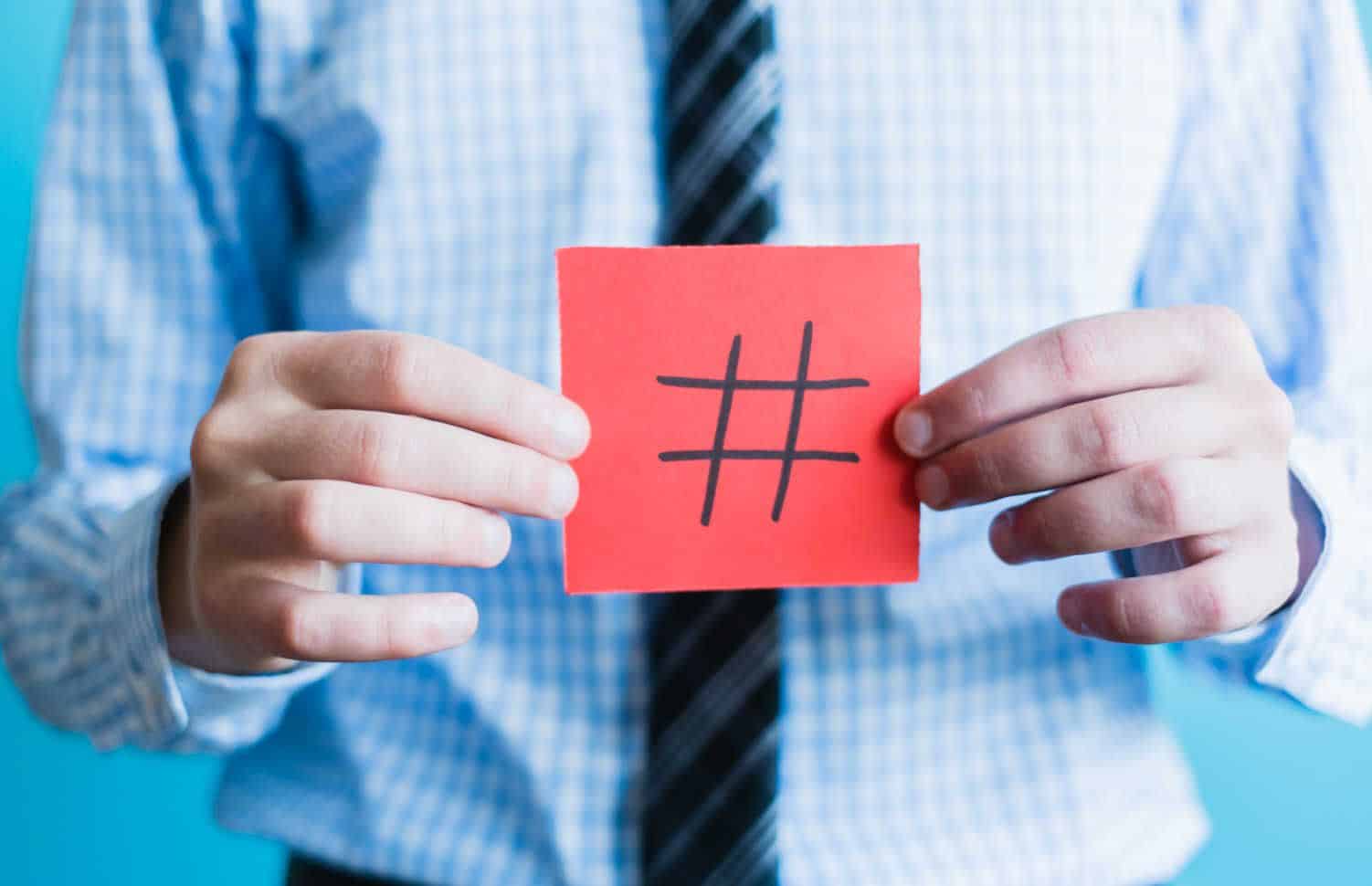 ---