How To Find A Trustworthy, Reputable SEO Company To Handle Your Marketing Needs
There are countless SEO companies in every major city and every smaller town – some know what they're doing while others not so much. How can you know which SEO firm to trust? How can you feel confident in your choice of a Search Engine Optimization agency?
The reality is that it's difficult to hire a worthwhile SEO firm that is able to stay on top of the never ending Google updates. And, another reality is that hiring the appropriate person or team is more crucial than ever before.
SEO is both complex and specific by nature, and ensuring you're caught up-to-date may mean hiring someone full-time. For many others, it means contracting an experienced SEO company.
If you're thinking about hiring an SEO, the earlier the better. A great time to hire is when you're considering a site redesign, or planning to launch a new site.
When you hire a company that's right for you, they'll make sure to do the following:
Optimize the website both onpage and offpage
Track all keyword rankings and pertinent metrics
Constantly stay in communication with you through meetings and data reports.
A search engine marketing company that's not the perfect match is going to make promises that it can't deliver on just to get your business. What's your job? It's to ensure you wade through the bad companies to find the good ones. If you know what you're searching for, it's not that difficult to do.
Here is a video in which SEO Expert Neil Patel shares his advice for hiring an SEO (Search Engine Optimizer) to improve traffic to your website.
Weeding Out The Bad From The Good: Questions You Need To Be Asking Possible SEO Vendors
With that in mind, you're probably wondering what you need to be on the lookout for to make that right decision.  Actually, there's a checklist of questions you need to ask possible SEO vendors such as:
How long has your company been in the business?
Are you followers of Google Best Practices?
Discuss your content strategy in relation to SEO.
What kinds of link building strategies are you going to use for the website?
Do you have any examples for content and link building you can show?
Do you handle and maintain Google MyBusiness Pages?
Is the strategy going to include local listing management?
What type of results would you expect for the website and what's the timeframe?
What is your measurement of success?
Talk about how client account management works.
How often may I communicate with your company and its team? What methods are acceptable?
Will I get to approve any of the changes made to the website?
Can you give me examples of your company's reporting?
Are you an active member within the SEO community?
Are you recognized for any achievements?
Are you ranked for keywords you use for your website?
Can you provide any studies where you've had success for clients in Google?
Based on the budget I have, can you give me an in-depth proposal that outlines your recommended services to attain the results I am looking for?
Are there any offered guarantees? (This is a trick question and is a huge red flag as there are never any guarantees in SEO.)
5 Key Signs To Search For In Trustworthy SEO Companies
Clarity and Trustworthiness: When it comes to hiring an SEO company, you want one that is honest with you and provides you with evidence that the work is being carried out and why it's being done that way.
Outstanding Customer Service: You need to work with a company that will pay attention to your needs and makes all efforts to learn more about your company during the entire process.
Has A Realistic Outlook: Everybody would like to be number one, but it's not easy to do. If the SEO company you're talking to says it can get you ranked on top within a short period of time, this isn't the company for you. Instead, you want a company that gives realistic outlooks about the process.
Search Rankings: Be sure the company you're thinking of doing business with has a ranking themselves. If their own website isn't ranked, that should be a sign they can't get your website ranked.
Industry Experts: You want a partnership with a firm that stays on top of the changes in SEO. You want a company that's well-known in the SEO community, allowing you to feel at ease that the strategy you want is going to be proactive.
And, just as there are an array of trustworthy SEO companies, there are also many that are unscrupulous.  These bad firms have caused many people to feel uneasy about SEO. Using various methods that aren't in-line with search engine rules, they try to manipulate search rankings.  They do lead to short-term benefits but their actions put your website in danger of being penalized by Google – possibly even being removed from its index altogether.
What You Need To Avoid
Be mindful of any SEOs that send you solicitation emails
No guarantee of number one rankings
Be mindful of firms that are not transparent in their reporting or processes
There's no reason for you to link to the vendor's website
Pay attention to the above pointers and make sure to do your due diligence when vetting out a legitimate SEO vendor. Having a tremendous website that no one can find online is like putting up a billboard in dark alley so do your homework when looking for online marketing help.
Quote from Google Webmaster Central Blog: Google Search Console Help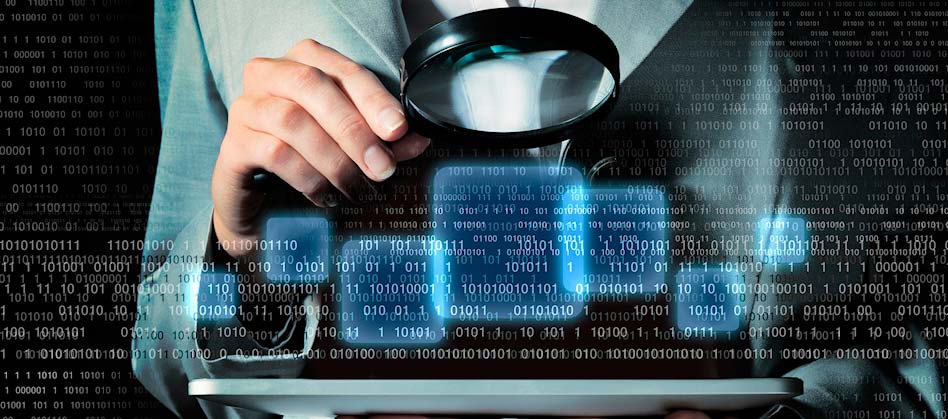 ---