Pricing Out A Successful Organic SEO Campaign
Search Engine Optimization – more commonly referred to as SEO – is a widely used online marketing strategy aimed at bolstering brand awareness, generating targeted traffic and increasing the visibility of a company's website across Google, Bing, Yahoo and other search engine result pages.
Every business owner needs more leads and sales along with market visibility and brand awareness – it's just the nature of doing business. SEO may very well be the most cost effective solution today.
There is no doubt that SEO works and works well for the majority of businesses. However, the cost to carrying out your company's SEO strategy can fluctuate and is going be dependent on two primary factors:
The kind of strategy to be put into place
Company's goals
Your budget doesn't really matter in the short term, as the associated costs need to be seen as an investment. Like all investments, you must be concerned about the ROI – the higher return the better obviously.
Before you sign anything, you need to carefully think about what you want and look over the document to ensure it's going to fit within your SEO strategy. You need to be realistic in the goals you have so that you budget properly.
If the goal you have for your company is to boost sales by 25 percent, you need to determine how much money you want to pay for it. How is this going to affect the future budgeting and marketing choices you make? The bigger your goal is, the bigger your monthly spend will end up being.
Once your company's SEO and marketing goals have been established, you'll be better informed as to what your needs are when shopping for SEO. Make sure you consider everything related to your campaign – not just the cost – before you make decisions on who to hire to implement your strategy.
You may end up choosing between an internal SEO specialist or team or a contracted SEO agency. Here's a look at each option and what you'll need to consider:
Internal Hires
If you hire an internal SEO team or specialist, you'll pay more upfront for the training costs. However, if you have a large corporation or have a very detailed strategies list you need to put into action, this is one option to consider if you're in it for the long haul. When you're trying to find the right candidate, you need to look at the skills they have. Do they have the requisite skill set:
Analytical Mindset
Technical SEO Knowledge
Link Building Experience
Content Marketing Skills
Social Media Familiarity
Of course, this can be costly, and a veteran SEO expert can bring in $100,000 or more per year. A team is generally much better in handling all your digital marketing needs, as one person can't always handle it all.
Content Marketing Agencies
These kinds of agencies provide an array of SEO services along with their other service offerings. These agencies don't focus solely on SEO, which is why you need to find out if they have the technical knowledge to handle your strategy. SEO services may be bundled with their packages, which could increase the cost. This option is worthwhile if you're looking to do several marketing tasks at one time.
Dedicated SEO Firms
Firms that focus primarily in SEO usually have the most industry experience because they constantly use and test the latest SEO techniques across various industry verticals. Larger firms hire specialized staff to make sure their SEO challenges are dealt with by an expert.
Dedicated SEO firms provide an array of services and have a range of pricing options that will cater to your company's needs including:
Hourly Consultations
Project-Based Contracts
Monthly Contracts
If your company is dealing with project-based, individualized, very technical or continuous ongoing SEO needs, this may be what you need for your strategy.
What Kinds of Costs Can You Expect With SEO
The amount of money your company spends on SEO is going to be dependent on two things:
Organization's Needs
Service Provider's Experience Level
It's important to know the price range you could expect to pay for the kind of service you opt for. With that in mind, you should have a good idea of what type of service you'll get on a monthly retainer.
$500 or less per month:
When it comes to paying for SEO services, you really need to be wary of a company that offers their services for $500 or less unless you're a local company or your website is small. The reason is that these companies focus their efforts on link building, hire overseas labor and do just the general on-site technical work – the very bare necessities.
This may be well and good for local companies who want to show in Google Maps or Yelp, but not good if your goal is to rank for a keyword that's got a lot of competition behind it.
$1,000 to $5,000 per month:
Small companies who don't have a lot of SEO demands or have easy target keywords can do well paying within this range. However, lower costs often equates to inexperience or lack of real results. SEO demands continuous content creation, good link building and real focus on improving conversions, accessibility and usability. It's very hard to find a company that provides these services within this price range.
$5,000 to $10,000 per month:
In this price range, you're liable to come across more experienced SEO companies that have a proven track record in regards to success, which is necessary if your company will invest in SEO. This price range ensures you get a company with a dedicated SEO team that uses professional content managers, copy editors, web development experts, account executives, analytics experts, link outreach specialists and conversion specialists. This type of team ensures you get the support you're looking for.
$10,000 to $20,000 or more per month:
Companies that have ambitious goals usually work with SEO companies or partners within this price range. After all, the SEO team or partner generally handles everything from beginning to end. With this kind of price range, a senior SEO team is generally reserved and the investment made tends to bring in significant results, as the project is fully funded and ensures more opportunities.
If your company is in a competitive market, this type of investment is typical for the first year or so. Some companies spend more than $100,000 a month for SEO when they decide to target the supremely lucrative keyword spaces.
Fixed Price or A La Carte Contracts (Contracted Services)
What are your SEO needs? Well, this will be dependent upon four things:
Current and Past SEO Efforts
Your Site's Size
Your Competitors
Your Objectives
What kinds of contracted services can you expect?
Link Profile Audits ($2,500 or higher) – dependent upon the link profile size
SEO/Website Audits ($1,000 to $3,000) – dependent upon the site's size and audit depth
Link Building ($250 to $2,000 for each link) – dependent upon quality and tactic
Per Page Implementation and Optimization ($100 to $250)
Copywriting ($0.75 to $1) – per word
If your staff includes a solid strategist and you have the resources for excellent content and copywriting but lacks any link building or technical capabilities, hire an a la carte service provider with a proven track record.
Hourly Consultation ($100 to $300 per hour)
If you want to work with an SEO consultant, you could spend more than $100 an hour for a professional that can produce results for your company. This price range is extremely competitive but you need to be mindful of the "too good to be true" consultants.
Bear in mind that SEO specialists are an investment, and you don't need to cut any corners. Be sure you find a consultant that's had a good track record and will deliver what you're looking for. You can find less expensive consultants, but they are generally not as experienced and tend to take longer in getting you results.
Employee Costs ($50,000 to $120,000 or more a year)
Your company may have continuous needs that demand certain attention that can be dealt with internally. However, you can always hire the experience of a manager or SEO strategist. The salary of an SEO employee is generally based on geographical location and experience.
For instance, an SEO director at a large San Francisco tech company can make nearly $200,000 a year. What should you pay for an SEO specialist? Check out websites like Glassdoor and Indeed for your region.
Now, it's possible that some solutions may not be in within your company's budget or be the right thing for you. However, whatever option you decide to go with, the results you get need to be based on goals and time to generate a positive return on investment.
For most cases, employing a marketing or SEO manager to have on staff is a sensible thing to do. However, if you have really ambitious goals, it may be a good idea to outsource some parts of the work. This is especially true of link building and web copy, as these are often time consuming and require a unique skill set.
5 Things to Watch Out For In Choosing Your SEO Solution
When it comes to picking the right SEO solution for your company, you want to do a little bit of research to ensure you get the right partner to attain results. What kinds of flags should you be on the lookout for so you know to steer clear?
1. Claims of Immediate Results or Overpromising Guarantees
It doesn't matter how good an SEO consultant, agency or specialist claims they are, they don't need to make promises of guaranteed instant success. A well-thought-out SEO strategy could take up to six months or even longer to see any positive results.
When you choose your SEO provider, you want them to explain everything about how they will attain the goals you have and how long it'll take them. If you have a complex strategy, results could take up to a year to be seen.
2. Be Apprehensive Regarding Link Building Strategies
If you come across a strategy that recommends you buy large amounts of email lists, followers or links, be very wary. For the short-term, they could help boost your SEO efforts but it could actually damage your website's reputation over time.
Google, Bing and other search engines are always on the lookout for suspicious SEO activity, and if they find it, they'll do one of two things: penalize your website or blacklist the website entirely.
Be sure the provider you use is experienced in recognizing penalties and will recognize suspicious backlinks.
Many competitors today will use various bulk methods to cause a negative impact on their competition. When you use a good SEO company, they can protect you from these issues, and deal with them if they should arise.
3. Low Market Value Costs Choices
If an option seems too low with a deal you can't pass up, it may be a sign that the person or agency doesn't have the experience necessary to provide you with positive results.
That's not always the way it goes because some newbie SEOs are trying to build their reputation and will offer their services for a lower price to get established. The best thing you can do is ask them about their lower prices, and see if they'll provide you with the names and contact information of their previous clients so you can make an informed decision.
4. Costly Resolutions with No Prior Track Record
When it comes to SEO, some options are going to cost you more than others. However, there needs to be some justification for the higher price point. When you look at these more expensive options, be sure you ask for references and proof that they've garnered success.
Bear in mind that you want campaigns that are closely related to yours. Do they have experience in your industry?
You'll need a comprehensive proposal centered on the goals you have. Ask them to explain why you should consider their services over other SEO options that are available.
5. Other Companies Have Seen Success
Don't ever fall for the assumption that a certain SEO option is going to work for your company just because it's worked for other companies or your competitors. Every company has their own unique set of goals and needs, and if you limit your options to one solution, your business could suffer significantly.
For instance, content marketing may work for a startup company but that doesn't mean a local retailer will see the same kind of results.
When you're trying to find the right SEO solution, you don't need to consider just price. While people are typically motivated by numbers, you need to weigh the pros and cons – don't make rash decisions.
In order for the right decision to be made, you need to have a solution that fits within your budget, is on target with your company's goals or needs and can ensure a measurable return on investment in due time.
What do you anticipate in terms of paying for a worthwhile SEO solution? What kinds of goals does your company have that an SEO agency or specialist can assist you in attaining? What do you feel is the most important part of SEO – what should you consider – to find the best possible solution?
When you know the answers to these questions, you can weigh the pros and cons of each possible SEO option and make informed decisions.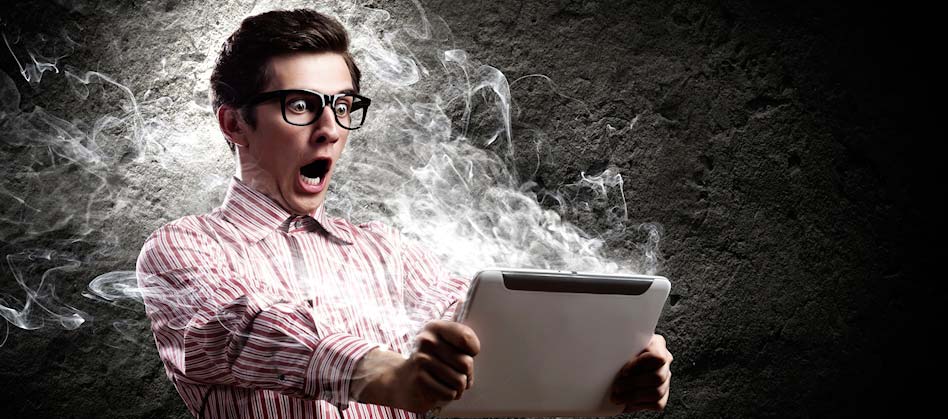 ---