Take Your Website Back to the Future
Website updates can be a huge headache.
Anytime you make major design, code or content changes to your website, you run the risk of an unforeseen bug throwing a monkey wrench into your plans.
On top of that, you need to be wary of the constant Google search engine algorithm updates that can tank your SEO rankings overnight.
When the inevitable happens and you need to diagnose what went wrong, you'll need the proper tools to come up with a solution. We've used the Wayback Machine for years as a valuable diagnostic tool for all of our clients' organic SEO campaigns.
The Wayback Machine was launched in 2001 as a non-profit initiative by the Internet Archive group to create a historical repository of web pages dating as far back as 1996.
Currently housing more than 362 billion pages, the Wayback Machine is an incredibly valuable resource for web designers, developers, marketers, historians and researchers.
With billions of pages in its catalogue, chances are the website you're interested in troubleshooting is available on the Wayback Machine. Provided the website is open to web crawlers and isn't password protected, you should be able to find what you're looking for.
How to Use the Wayback Machine as a Diagnostic Tool
The Wayback Machine is a useful tool for viewing the way a website looked at some point in the past. It's as simple as typing in the URL of your website and choosing a cached version of the site from the calendar.
If you're trying to diagnose a drastic change in traffic or rankings, it's a huge benefit to be able to view the cached version of your site both before and after the drop.
Just like a live webpage, the archived version will include the HTML code making it much easier to identify any major structural and technical changes to your website over time. Simply right-click on the cached webpage and view the source code, same as any live webpage.
When digging deeper into the source code, you'll want to pay attention to the following in the hopes of identifying the root cause of your rankings or traffic drop:
URL structure
Page titles (H1, H2, H3, etc.)
Meta title
Meta description
Canonical tags
Text content
Image file names and alt text
Analytics or other scripts
Schema markup
You don't want to leave any stone unturned when looking for possible issues. No detail is too small to rule out when comparing the cached source code to your current live webpage.
Digging deep into the prior page structure is a tremendous way of diagnosing the exact changes that may have negatively impacted your search engine rankings, traffic numbers or conversion percentages.
Use the intel you've gathered to lay out a realistic plan for recovery.
Don't Forget the Robots.txt File
The Wayback Machine not only archives your individual webpages, but it will also take a periodic snapshot of your website's robots.txt file.
In simple terms, your robots.txt file controls how search engines or web crawlers access your website. This text file provides directions to the search engines about which pages should and shouldn't be crawled using "Allow" or "Disallow" commands.
An improperly structured robots.txt file can negatively impact your rankings by preventing search engines from crawling all or parts of your site.
A few minutes of detective work using the Wayback Machine may uncover unauthorized or undocumented changes to this file as the root cause of your problems.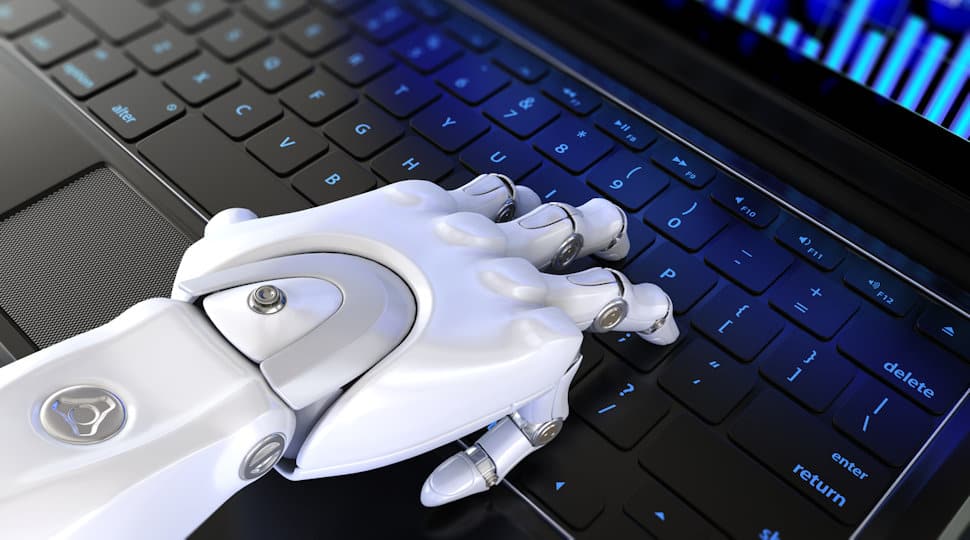 Double Check Your Analytics Code Usage and Placement
Another very common issue you'll need to rule out is an improperly deployed tracking script.
You may not have lost all that traffic after a second glance – it may simply be your Google Analytics code wasn't set up properly on the new version of your website. The traffic is there but the data is just not being recorded properly.
Be sure to compare and contrast your analytics scripts and placement from the cached version of your site to the new live version.
In Conclusion
Be sure to add the Wayback Machine to your arsenal of web diagnostic tools. Being able to compare previous snapshots of your webpage HTML code to the current version is immensely important in troubleshooting your website issues.
And one other huge benefit – the Wayback Machine homepage includes a "Save Page Now" feature, allowing you to create your own webpage archives anytime you want.
Jump in and familiarize yourself with the Wayback Machine today.
EDITOR NOTE: This article was originally published in its entirety on Forbes and can be viewed here.

---