One Big SEO Mystery Demystified
The Google Search Engine Ranking Algorithm is one of life's great mysteries. Or is it?
They'll never reveal exactly how the algo works but we can make an educated guess as to the most important ranking factors.
Legend has it there are 200+ data points that the Google algo takes into account when they decide who's going to rank where.
This legend came into being circa 2009. Matt Cutts (the former head of Google's Webspam Team) let it slip at a digital marketing conference that there were over 200 variables baked into the Google algorithm.
Two hundred different factors? Sounds complicated.
It is…and it isn't. Simple common sense can help us distill that list down to what really moves the needle.
While Google may crawl a website and take note of hundreds of different items, two of them stand above all. Or more accurately, the 200+ factors can be grouped under two major headings for the most part.
Relevancy and Authority.
Combined, both factors take into account just about every important data point Google would ever consider.
Factor One: Website Relevancy
Common sense dictates that in order for your website to rank for a specific search phrase, your site must be relevant to said phrase.
If someone were to Google the phrase blue widgets, then your site/page had better be relevant to blue widgets if you intend on claiming one of those coveted page one rankings positions.
Relevancy is THE number one factor that determines whether you're even eligible for a particular search term ranking. I always tell my clients, that relevancy is what gets you into the game and you have to be in it to win it.
On-Page Relevancy Factors
For the most part, relevancy is going to be determined by your on-page ranking factors. You're able to control your level of relevancy via the content on your website or webpage.
Be sure to pay attention to the following when optimizing your website for on-page relevancy:
Domain Name: A keyword-friendly domain name is a huge relevancy signal. An EMD (exact match domain) or PMD (partial match domain) can provide a huge rankings boost provided all your other ranking signals are dialed in properly.
URL Structure: Including your keywords in the URL's of your website's subpages will help optimize your inner pages for valuable long tail keywords. For example, your product and/or category pages are naturally going to include keyword-friendly product names and descriptions.
Meta Title: A well-crafted meta title is a necessity to entice search engine users to click on your link and visit your website. Your meta title should be properly descriptive and include your primary keyword while still being grammatically correct.
Meta Description: While not as strong a ranking factor as the meta title, your meta description is the perfect opportunity to expand upon your primary keyword description while working in other variations or related keywords. Again, being grammatically correct above all is a necessity.
Title Tags: Your H1, H2, and other paragraph heading tags are perfect for mixing in other long-tail keyword variations or related keywords. The more context you're able to provide Google by including a wide variety of related terms, the better off you'll be.
Text Content: Of course, your primary on-page content will allow you to fully expand upon your topic/product and work in various related long-tail keywords and synonyms. Be careful not to go overboard however and run the risk of over-optimizing your content.
Images: Image file names are a simple way to increase page relevancy to your target keyword using related keywords. The Alt Text and Alt Description fields can help as well if you complete them with some keyword friendly info.
Schema Markup: Schema Markup or Structured Data enables you to add code to your website that search engines can use to better understand and classify your website content. It's a great opportunity to tell Google exactly what your site or page is about.
The above list is a great start to help make sure all on-page ranking factors are dialed in for maximum keyword relevancy.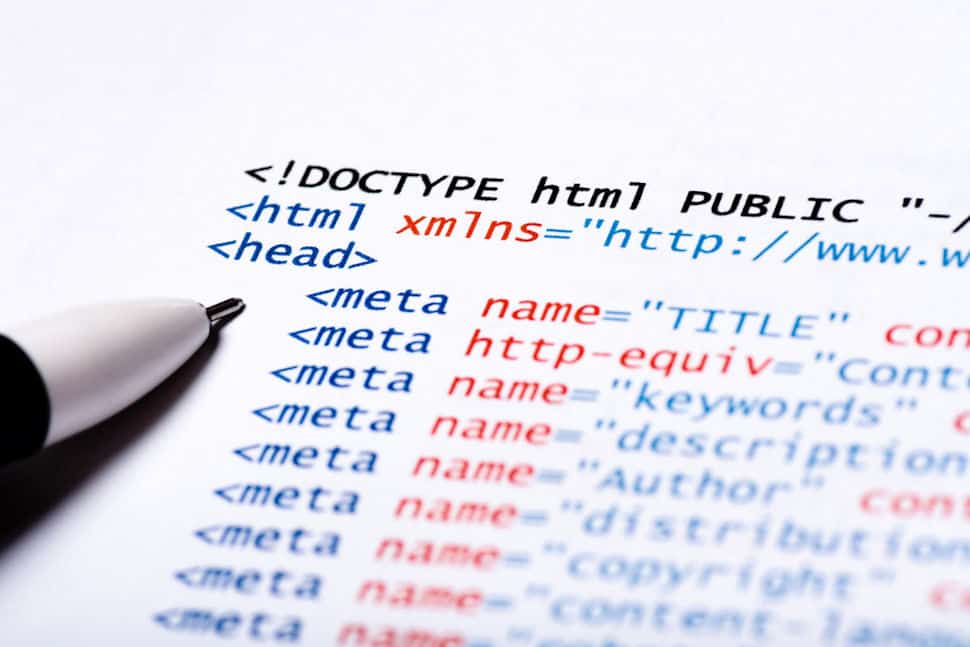 Off-Page Relevancy Factors
Google doesn't just stop at your own website when checking for relevancy signals.
Your own social media profiles are likely to include content themed around your industry vertical and should also link back to your website. Google expects this and your schema markup code allows you to point out your most important business social media profiles to solidify that connection.
Mentions of your website on other relevant blogs/sites can be a very strong relevancy signal in the eyes of Google. It just makes sense that other websites catering to your target audience may end up sharing your content on their websites. We're always linking out to supporting sources on 3rd party blogs from within our own blog posts.
Other relevancy signals may include industry related directory listings, niche related press releases, resource page listings, etc.
Geographic Relevancy
Relevancy isn't just about keyword or topical relevancy. We also need to be aware of and optimize for geographic relevancy. Optimizing your website to help reach a local audience is the easiest way to help your business grow.
Greater local web visibility will ultimately mean more local traffic, more local clients and more sales. You can set up your website to blanket a single neighborhood, an entire town, a county, a state or an even larger geographic region.
Your goal is to make your website as relevant as possible to a specific location so that local consumers are able to find your content, products or services with a simple search engine query.
You can do this by making sure the following steps are an integral part of your SEO strategy:
Dedicated Website Contact Us Page
Business Address in Website Footer
Google My Business Listing
Dedicated Location Pages for Multi-Location Business
Business Citations
Geo-Relevant Content
Just as you'd make your webpages keyword relevant, you're able to make them geographically relevant as well.
Factor Two: Domain Authority
As mentioned above, relevancy gets you in the game. Simply being relevant to a particular keyword or topic doesn't guarantee top rankings – it takes more than that to convince Google that your website is worthy of a page one ranking.
There are 200+ factors that the Google Algorithm considers when deciding which sites rank on page one and which ones get buried on page two and beyond.
Make no mistake about it though – backlinks are the #1 off-page ingredient for ranking at the top of the heap for those highly competitive keywords that drive tons of traffic to your website.
Step one is always dialing in the on-page ranking factors of your website to make it as SEO friendly as possible. From there, the key is accumulating high domain authority backlinks from other 3rd party sites.
Each backlink is almost considered a vote in favor of your site over the competition. The catch to this is that these backlinks need to be coming from other relevant and authoritative sources. Links from irrelevant or "spammy" websites won't necessarily help, and may in fact hurt your ranking efforts so be careful.
Building backlinks is almost akin to running an online PR campaign. By getting your name out there on the web, you're increasing your site's credibility and authority. Google can't rank what they aren't aware of, hence the PR comparison.
SEO isn't just "what you know" (relevant content), it's also "who you know" (authoritative backlinks).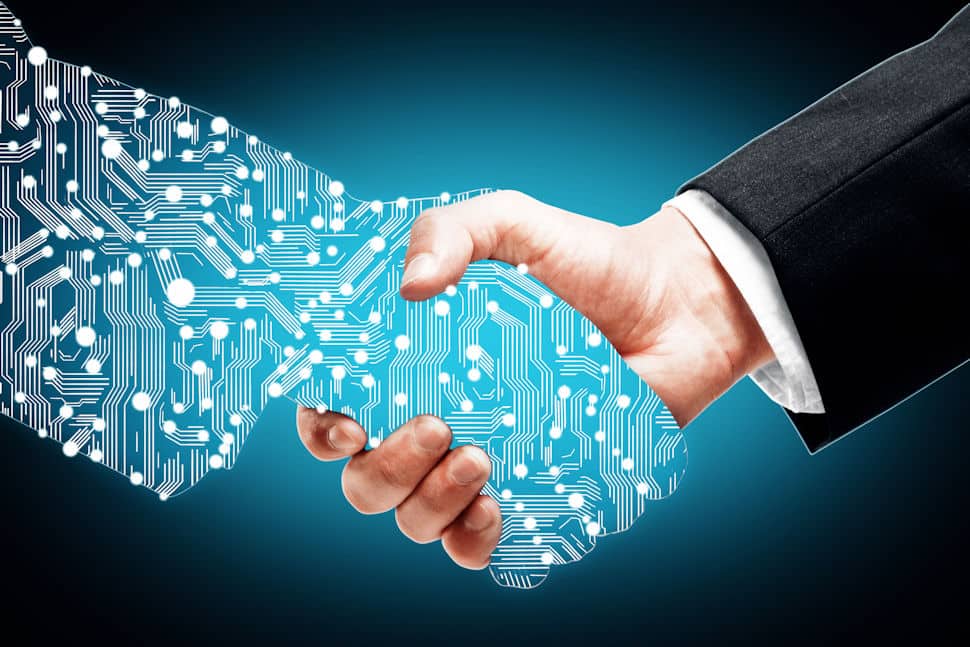 The more powerful your backlink profile, the more your domain authority increases and the greater your chance of moving up the search engine rankings.
While relevancy may be enough for some low competition keywords, you'll also need to work on establishing a long term link building strategy to improve domain authority and help with the more competitive/stubborn keywords. You should sprinkle in citation building, social sharing, press releases and other off-page techniques to help reinforce that all-important keyword relevancy.
One other thing to keep in mind is link velocity – the speed at which you earn inbound links. You'll want more of a slow and steady progression so as to appear much more natural in the eyes of Google. Dumping thousands of links on your website in a very short period of time is a recipe for disaster. This is the very reason that SEO is a long-term strategy and not something that usually pays immediate dividends.
That's the bare bones of what Google is looking for in terms of optimized content – Relevancy and Authority. It really is that simple. Kind of. With a twist. Maybe you are better off leaving this stuff to the pros like MAXPlaces…

---